Regular price
$119.80
Sale price
$59.99
Unit price
per
Sale
Sold out

YOUR ULTIMATE WORK AND SLEEP COMPANION!
Feel stuffy inside your house for some reason? It might be due to poor air quality, so let our Flame Aroma Diffuser help!
Relax, soothe, calm and enjoy
your life to the fullest by simply adding 3-5 drops of your favorite essential oil during use to
relieve fatigue, moisturize your skin
and create a perfect comfortable environment!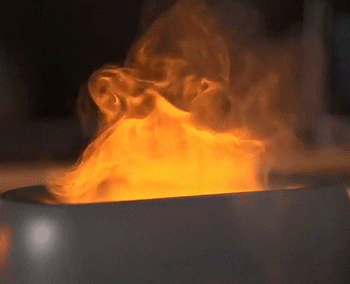 An enthralling statement piece for your home, accentuate the cozy atmosphere and create a perfect space for relaxation. It creates a realistic flame effect that creates a serene ambiance inside your home.
Powered by a strong but silent motor, the flame aroma diffuser provides an immersive and therapeutic environment for up to 12 hours. It lasts twice as long as other diffusers.
With the diffuser, you can adjust settings such as the timer, brightness, and power via a long range remote control. Using this feature will prevent you from getting up at
WHY CHOOSE FLAME AROMA DIFFUSER?
Experience better sleep
Increase your energy to do house chores
Improve focus at work
Effortlessly moisturizes the skin, giving it a healthy glow
SPECIFICATIONS
Materials: PP + ABS
Capacity: 240ml
PACKAGE INCLUSION
View full details
Free shipping

Free or Express shipping options available for you.

Fast Delivery

We have a large inventory and process orders within 1-2 days.

Lifetime support

Have questions or issues with install? Call or email us anytime.

Secure payments

Our store is protected by SSL and we accept a wide range of payment options.
FAQs
Does the product beep when changing settings or turning on/off?

The unit beeps when turned on and off and when you change Settings
How to use?

1. Connect AC adapter to power source and connect it to the Flame Aroma Diffuser

2. Remove top cover and fill 240ml of room temperature water into tank with the measuring cup

3. Add 4-5 drips of your preferred essential oil into the tank

4. Press the "Mist" button on the side of the Flame Aroma Diffuser or use the remote to turn it on

5. Relax and enjoy
Can I fill it water directly from the water source?

Refrain from filling the water tank directly from the water source. Instead, use the measuring cup given to fill it to the amount you wish.
Can I use hot water?

Do not use boiling/hot/cold water. Room temperature water only.